VISION
The immediate goal of HOMINGS is to provide the scientific community with a rapid means of species-level identification of oral bacteria in clinical samples. As with HOMIM, HOMINGS is set up to be more than just a fee-for-service operation. Our vision for HOMINGS is to offer advice in designing experiments, help with analyses, and assistance in writing grants and subsequent manuscripts. As a result of these collaborative efforts using HOMIM, I am proud to say that there have been 56 publications. There are now 19 HOMINGS-associated publications and 2 reviews in which HOMINGS is discussed.
The approach of some researchers has been to use HOMINGS only for fee-for-service—and that is certainly acceptable. Samples are sent to us and we send the results with no further discussion or analysis. However, many take the collaborative approach, which is what I enjoy most. Although I have my own research programs, such collaborations allow me to participate in many interesting research avenues that I would not otherwise be able to study on my own. This is the ultimate vision for HOMINGS.
My training was as a microbiologist/ecologist and later as a molecular biologist studying in the laboratory of Dr. Carl Woese, the father of bacterial phylogeny. At the Forsyth Institute, Dr. Floyd Dewhirst and I have been working since 1986 first to define the oral microbiome including those species that cannot be grown in vitro and then to develop rapid means of bacterial identification using species-specific oligonucleotide probes. These methods evolved from radiolabeling on blots, to reverse checkerboard, to HOMIM and now to HOMINGS.
If you are interested in using HOMINGS for your projects, I am always available to discuss my involvement at any scientific level for which you are amenable.
Sincerely,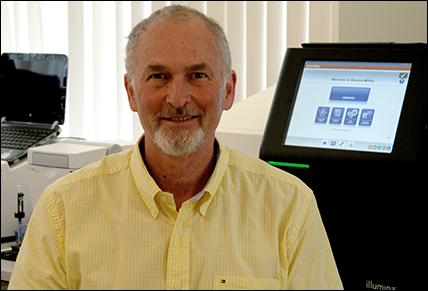 Bruce Paster, Ph.D.
Director, HOMINGS Core Facility
Director, Sequencing Core
Chair and Senior Member of Staff, Department of Microbiology
The Forsyth Institute
Professor, Department of Oral Medicine, Infection & Immunity
Harvard School of Dental Medicine
Professor II, Department for Oral Biology
Faculty of Dentistry,  University of Oslo